WELCOME TO SRI SAI BELTINGS
We at Sri Sai Belting(SSB) realize that conveyor belts are not just rubber belts running in your factory, they are the lifelines of your manufacturing process. This realization inspires our R&D in its relentless efforts to innovate and improve. We offer not just conveyor belts; we provide solutions to your conveying problems. Our customer driven approach to manufacturing and supplying of conveyor belts proselytizes aa one-time purchaser into a client for a lifetime. For we at SSB believe not in making sales, we believe in building lifelong partnerships.
Since its inception in 2003, SSB has been a name evoking confidence in the hearts of its clients and commanding fear in the minds of its competitors. Over 12 years of its existence SSB has grown in leaps and bounds maintaining a staggering growth rate of 100% attribute to:
The quality standards maintained
Ready stock availability
Practice of keeping commitments
Dedication to the global of customer satisfaction
The Tenets of Operations at SSB:
Quality:
Sri Sai Beltings maintains international quality norms at all stages of production and distribution. We have a well equipped in-house quality examination cell which is outfitted with advanced machines and instruments.
Conveyors have to pass through grueling conditions carrying the material to be processed, feeding hungry machineries. Thus they have to be tougher than the material they are carrying, tough enough to sustain in the conditions they work in. Thus, there is no compromise with the quality.
Some parameters on which our expert quality personnel test the products are:
Load Carrying Capacity
Shelf Life
Durability
Tensile Strength
Resistivity to Rust and Corrosion
Resistivity to Extreme Thermal Conditions, etc.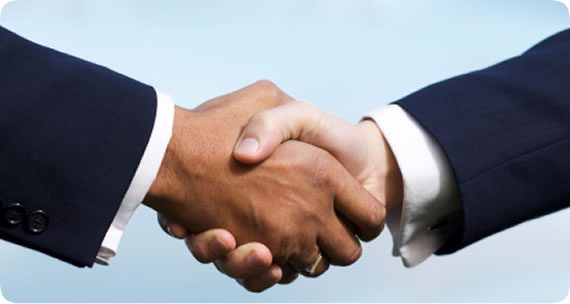 WE BUILD RELATIONSHIPS THAT BUILD BUSINESS
VALUE FOR TIME AND MONEY:
We believe time is money and that trust is invaluable - easiest to create but hardest to retain. Thus, our delivery schedules are adhered to with utmost sincerity and promptness. We offer not only value of MONEY, we offer Value for your TIME.
INNOVATION:
We are committed to provide you products that the others could only imagine, the products you wished for.
Ever if Sincerity does not pay... It Certainly builds us
"EXPERIENCE YOU CAN DEPEND ON, QUALITY YOU CAN TRUST"